Leading you to the top of facial aesthetics
Start your learning journey from £99
Start Learning Today
Learn with Dr Raj Acquilla
Dr Raj Acquilla is a global leader in advanced medical aesthetics, facial contouring and non-surgical facelift, and Summit is where he shares his world-renowned expertise. When you join Summit, you get access to an ever-growing training resource that will help you take your own learning journey to the peak of the profession, earning CPD points as you go.
Summit is your opportunity to learn from the best. Dr Raj Acquilla is one of the world's finest cosmetic experts, a practitioner who has lectured throughout Europe, South Africa, Japan, India, Australia and the USA, and who is a global ambassador for leading industry brands. Joining Summit gives you access to his wealth of knowledge, enabling you to develop insights and techniques with the potential to transform your career and put you on the road to the top.
Start Learning Today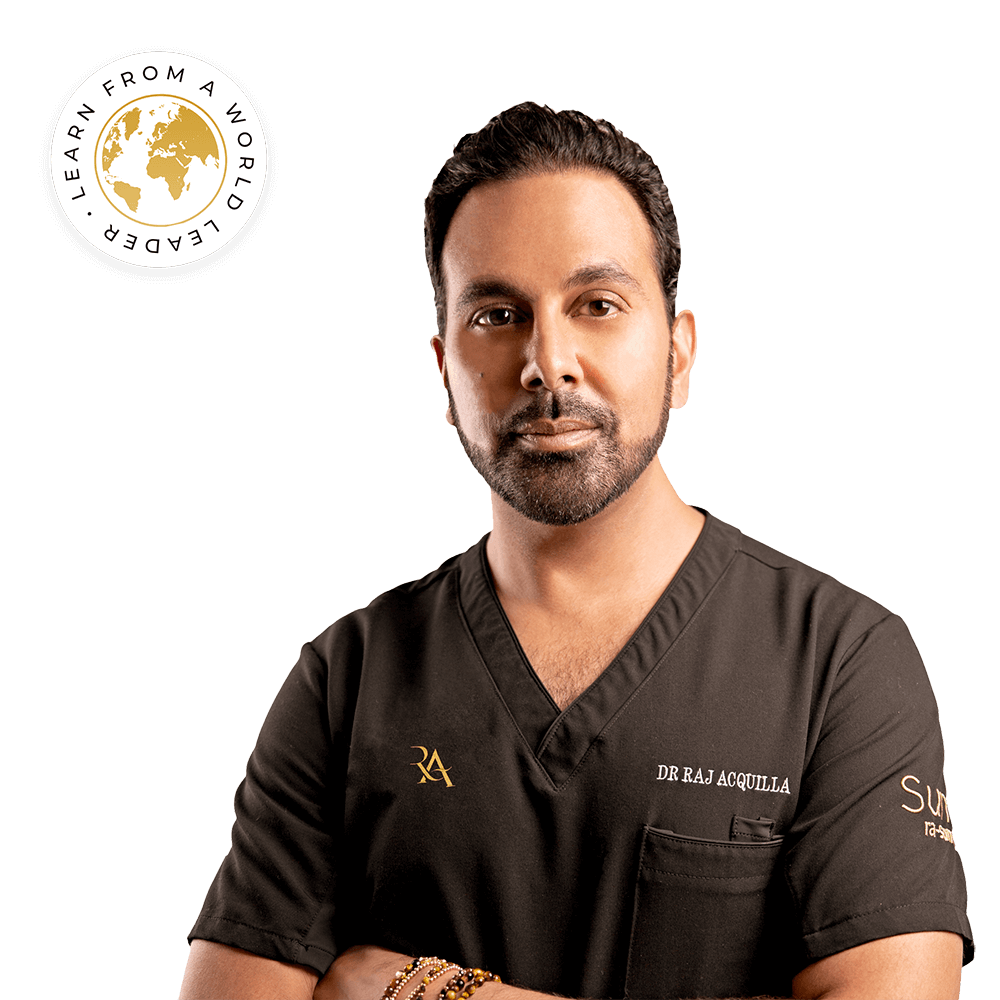 Previous
Next

"The thing about former facial surgeon Acquilla… is that his approach is individual: a sort of couture for the face, if you like. 'I balance my passions of beauty and science in a unique speciality,' he says. 'I guess what makes me different is that I've always been an artist.'"

"Dr Acquilla's credentials put him at the top of his field, and he is often called overseas to teach other doctors how to perform procedures."

"As ambassador for Allergan (the company that makes Botox), he holds injection masterclasses for other doctors… He's keen on applying geometric principles to restore symmetry and proportion to the face, and can transform the contours of your nose with a few skilfully placed filler injections."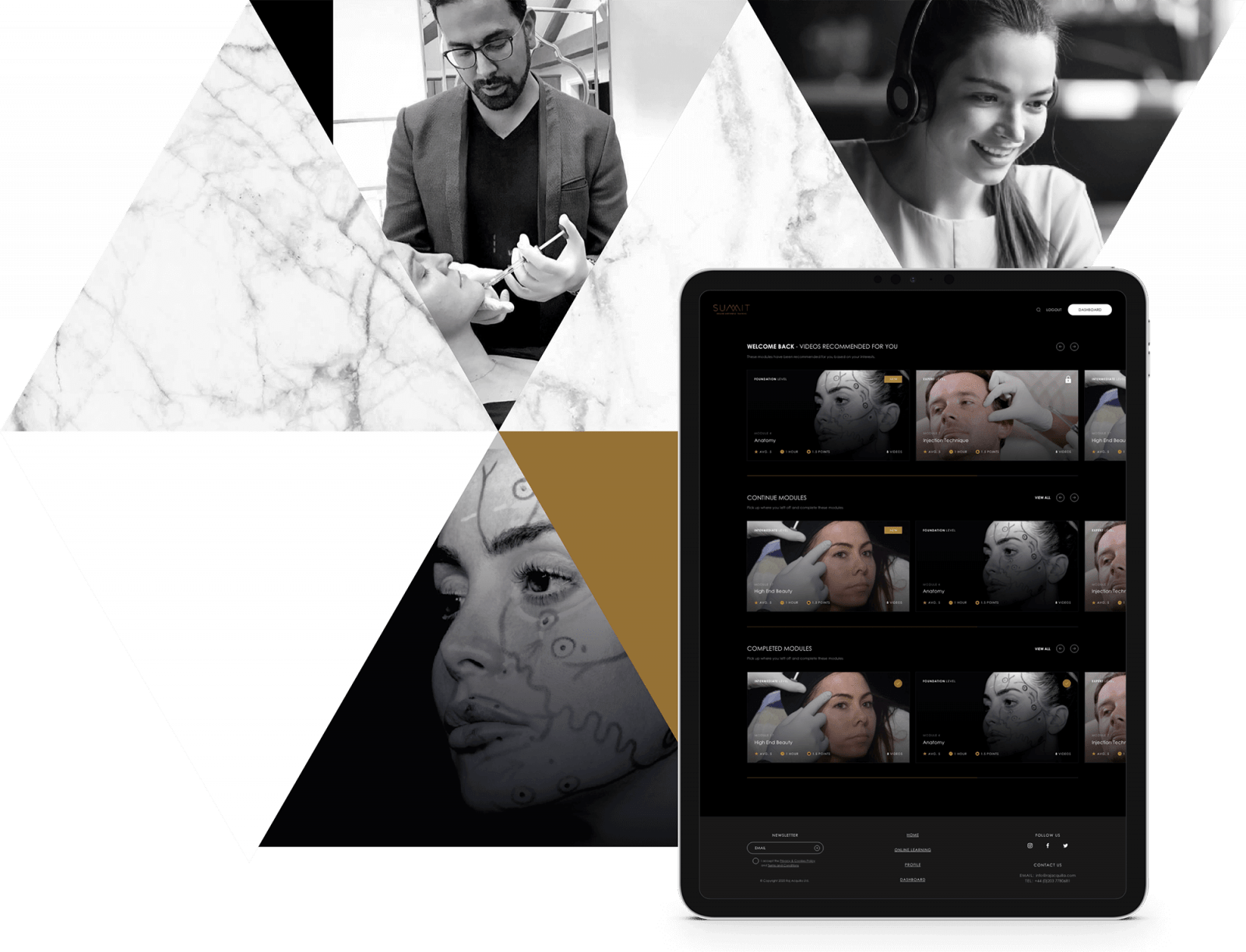 Tailor your learning with a customised dashboard
Your customised dashboard is at the heart of your Summit learning experience. You decide which modules to study and when to study them, building up your own learning journey with easy access at any time of the day or night. Your customised dashboard allows you to build the study course that's right for you from the many modules available, tracking your journey, catching up with the latest content, and sharing your experience with our global Summit community.
New Summit modules are added frequently, ensuring that whether your learning journey is just beginning or you are already an experienced practitioner, you can improve and evolve under the mentorship of Dr Raj Acquilla.
More than 80 courses available from £99
Subscribe now for
unlimited content
Subscribe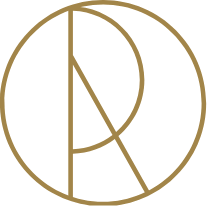 "My principles are grounded in the promotion of excellence, safety, science, education and not just satisfaction… but delighting my patients with exceptional results through precise facial mapping and beautification."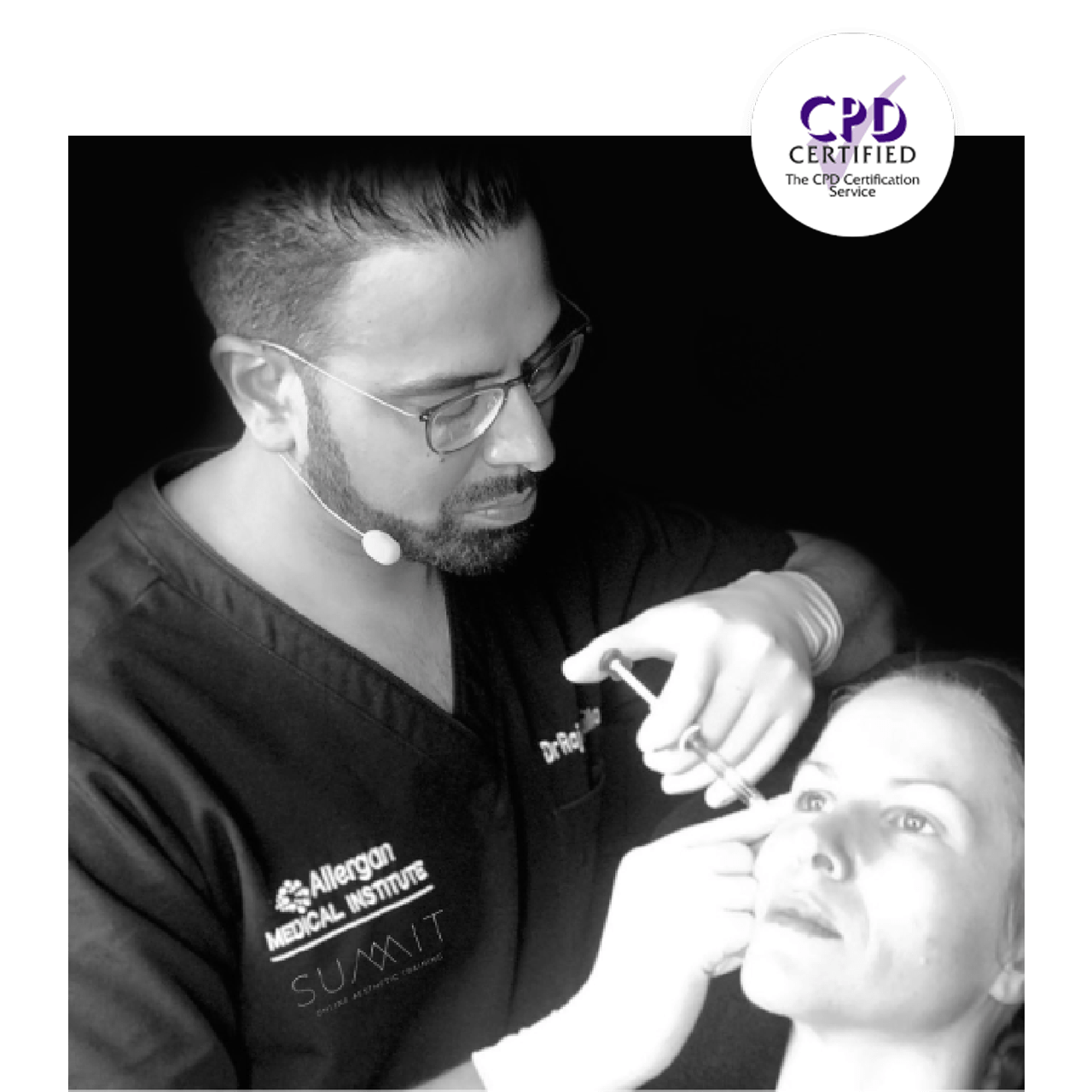 EARN CPD POINTS WHILE YOU LEARN
Summit is an online learning platform that allows learners all over the world to access high-quality video modules delivered by Dr Raj Acquilla. It is your route to professional development and personal growth – a journey that will enable you to advance your role as a facial aesthetics practitioner in your own clinic.
Not only do Summit's online modules give you expert insights into the practice of facial beautification, they are also accredited by the CPD Certification Service, enabling you to earn CPD points and demonstrate that you are working hard to develop your career.
Start Learning Today
Choose from 2 amazing packages
All plans have unlimited access to all foundation modules, you can choose the level to suit your learning needs.
Foundation
---
Learning outcomes
This plan focuses on structural work for medical professionals
Enjoy unlimited access to all Foundation-level modules
New modules are released every month
Learners can expect the following learning outcomes:

Zygomatic Arch
Eminence of the Zygoma
Beautification Point
Jowl Reduction
£99a month
Expert
---
Learning outcomes
This plan focuses on structural, contouring (soft tissue augmentation), and refinement/textural work for medical professionals
Enjoy unlimited access to all modules on sign up
Instant access to all new modules as they are released
Learners can expect the following learning outcomes:

Temporal Fossa
Angle of the Mandible
Pre-jowl Sulcus
Lateral Labial Mental Crease
Chin
Oral Commissure
Pyriform
Nasolabial Fold
Lips
Infraorbital
Injection Rhinoplasty
Forehead
£999per annum
DEVELOP YOUR CAREER STEP BY STEP
Dr Raj Acquilla's world-leading techniques have made him a global authority on facial aesthetics. With each Summit module you study, you will benefit from his expertise and take another step on your own learning journey, gaining insights that will enable you play your part in transforming patients' lives.
Start learning today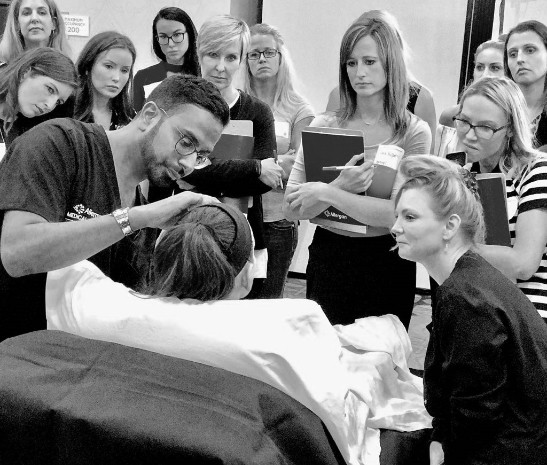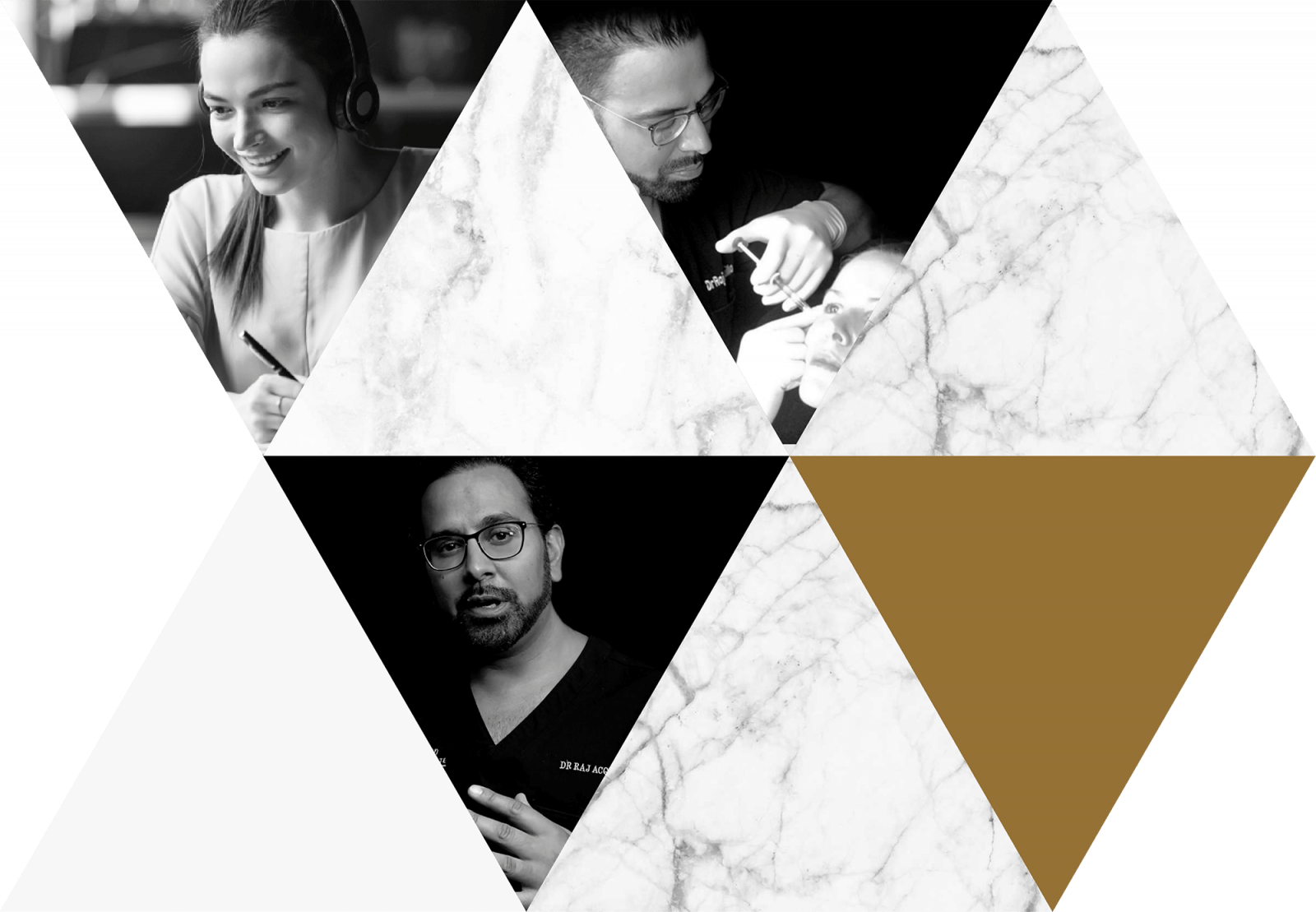 join our community on Instagram