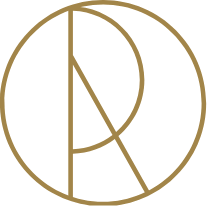 "My principles are grounded in the promotion of excellence, safety, science, education and not just satisfaction… but delighting my patients with exceptional results through precise facial mapping and beautification."
WHAT'S INCLUDED IN A MEMBERSHIP?
Over 80 lessons from global leader Dr Raj Acquilla
Content from guest doctors and industry specialists
Areas include: beautification and correction of all anatomical regions, male treatments, devices, business growth and much more
Learn anytime, anywhere to suit your needs
Earn CPD points as you learn
New content added every month
START LEARNING TODAY
Learn with Dr Raj Acquilla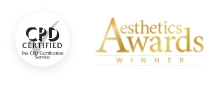 Dr Raj Acquilla is one of the world's leading practitioners in facial aesthetics – a globally respected expert in the science and art of beauty. With clinics in Cheshire and London, and a busy schedule of speaking and teaching engagements all over the world, he dedicates his professional life to helping others become the best version of themselves.
Together with his highly skilled team, Dr Raj Acquilla offers specialist treatments that both create and enhance true beauty.
EARN CPD POINTS WHILE YOU'RE LEARNING
Not only do Summit's online modules give you expert insights into the practice of facial beautification, they are also accredited by the CPD Certification Service, enabling you to earn CPD points and demonstrate that you are working hard to develop your career.
Start Learning Today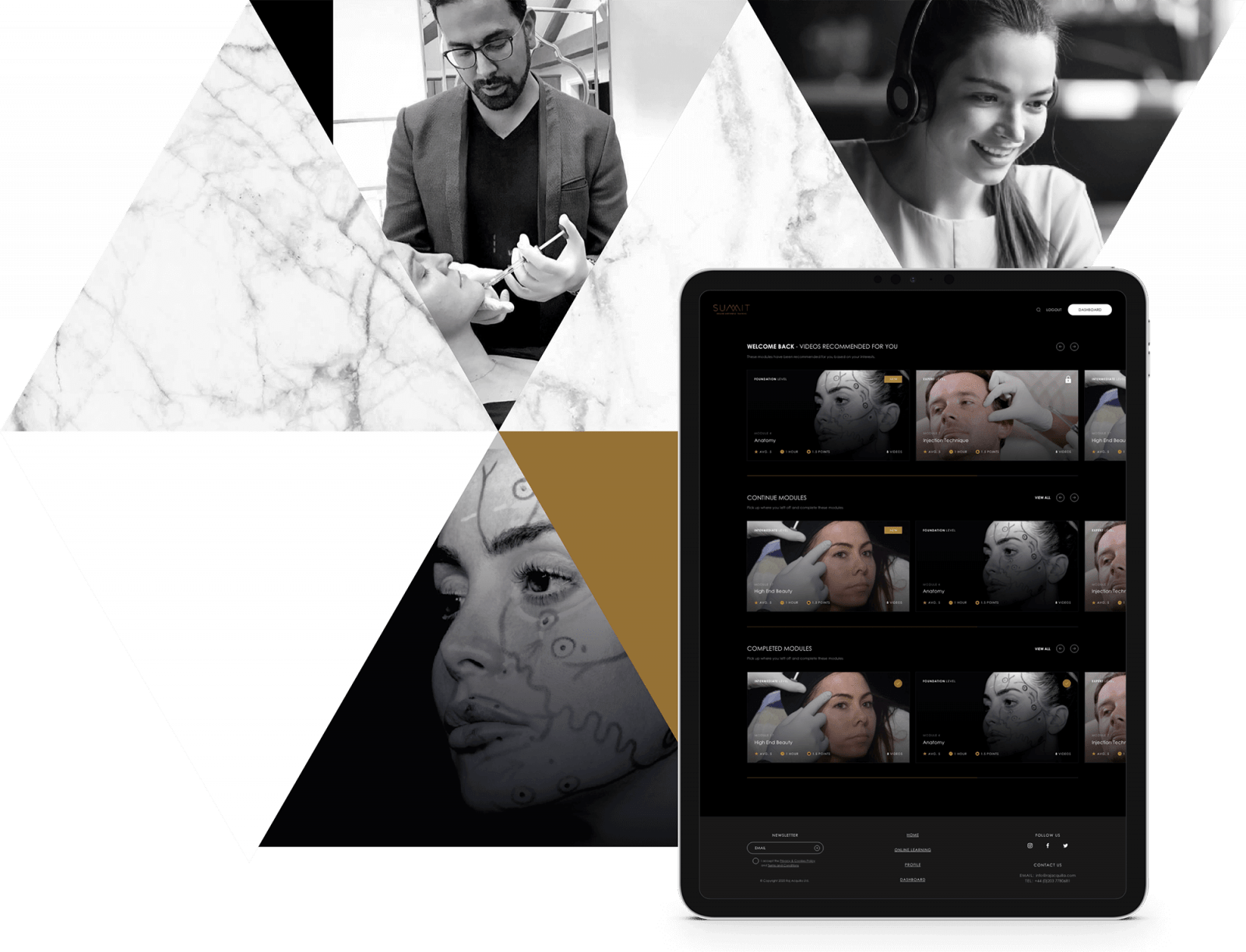 Tailor your learning with a customised dashboard
Your customised dashboard is at the heart of your Summit learning experience. You decide which modules to study and when to study them, building up your own learning journey with easy access at any time of the day or night. Your customised dashboard allows you to build the study course that's right for you from the many modules available, tracking your journey, catching up with the latest content, and sharing your experience with our global Summit community.
New Summit modules are added frequently, ensuring that whether your learning journey is just beginning or you are already an experienced practitioner, you can improve and evolve under the mentorship of Dr Raj Acquilla.
Previous
Next

"The UK's acknowledged expert on injectable anti-ageing… who holds masterclasses for other doctors; the secret number in editors' and celebrities' black books. His approach is individual: a couture for the face."

"Highly regarded for his skill with the needle. Definitely the right doctor for anti-wrinkle virgins, he uses a needle as thin as human hair for virtually pain-free treatment."

"It was Beyoncé's makeup artist, Sir John, who taught Dr Acquilla how to create the highest definition of a face by doing makeup which is just about light and shade. All the areas in white or iridescence are the areas of projection with filler," he explains. "How simple is that!"

"An appointment with Dr Acquilla is as much about psychology as it is the physiology of your face. He has spent 20 years studying and lecturing on how the anatomy and aesthetics of your face define the personality you project to others."